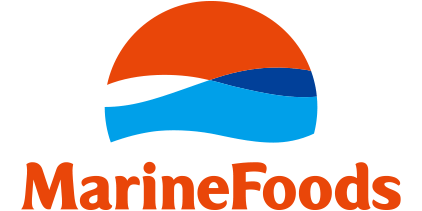 For a company that handles seafood, freshness of the products is essential.
As a seafood company we promise our ingredients will be fresh.

If the goods we offered were not safe, there would be no pleasure in eating them.
It is Marine Foods' corporate responsibility to promise safe goods.

Offering delicious products is the basic principle for a company that handles foodstuffs.
That is precisely why Marine Foods promise to focus on taste and deliciousness.

We promise to develop and propose products so you can enjoy seafood with ease and
eat it whenever you want it.

With more products and preparation methods than ever, we promise to add colour to
the dining table and make every mealtime even more rich and enjoyable.